NPA Map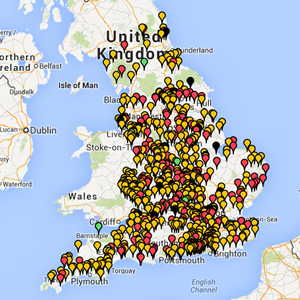 Latest videos
In this month's UpFront video Harry Burchill, Planning Policy Officer (England) at the Royal Town Planning Institute(RTPI), Esther Kurland, Director at Urban Design London, and Eileen Thomas, Chair…
Tweets by @PlanningAidEng
Are you involved in planning your neighbourhood? Or would you like to be?
This website supports people and communities who are using new powers under the Localism Act 2011 to create neighbourhood plans.
So if you're interested in shaping your local area, and deciding where new homes, shops and other facilities will go and what they will look like, we'd like to invite you to join our forums, set up a local group, and generally use the site's resources to share experience and learn from others.
Latest news
Tue, 27 Sep 2016
Six neighbourhood plan referendums took place in August and 26 are scheduled for September, as well as a referendum on a Community Right to Build Order…
Fri, 02 Sep 2016
The Government has today published the summary of responses and government response to the neighbourhood planning chapter of the 'Technical consultation…
Latest resources
Tue, 25 Oct 2016 @ 18:06
Upfront September 2016
Bi-monthly e-bulletin containing all the latest news and views on neighbourhood planning
Thu, 28 Jul 2016 @ 12:24
UpFront July 2016
UpFront is a bi-monthly e-bulletin designed to keep you informed about all matters connected to neighbourhood planning.
Case Studies
Fri, 27 Mar 2015 @ 11:54
How do you get – and keep – your neighbourhood plan on the right track? This case study of West Hoathly looks at how they produced their plan from start to finish, overcoming any stumbling blocks…
Fri, 27 Mar 2015 @ 11:54
Developing a neighbourhood plan in an area of planning restriction (in this case a national park) raises specific issues. This case study of Tarset and Greystead looks at how they did it and passes on…
Latest forum posts
Sun, 23 Oct 2016 @ 11:22
The majority of students think that doing their homework is boring. They do everything accept their homework. If you are one of such students, struggling with the study overload and burden of assignment.…
Latest events
No events have been made.