NPA Map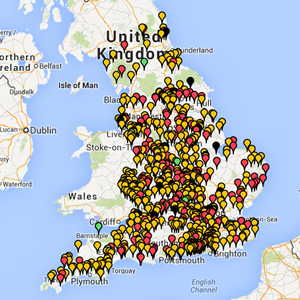 Latest videos
John Romanski (Senior Planning Advisor, Planning Aid England) introduces a suite of resources to assist those developing a neighbourhood plan. The 'resources for neighbourhood planning: putting the pieces…
Tweets by @PlanningAidEng
Are you involved in planning your neighbourhood? Or would you like to be?
This website supports people and communities who are using new powers under the Localism Act 2011 to create neighbourhood plans.
So if you're interested in shaping your local area, and deciding where new homes, shops and other facilities will go and what they will look like, we'd like to invite you to join our forums, set up a local group, and generally use the site's resources to share experience and learn from others.
Latest news
Thu, 16 Apr 2015
Planning Aid England has produced a suite of resources to assist those developing a neighbourhood plan. The resources provide practical tips and advice…
Fri, 27 Mar 2015
Sign up for our free neighbourhood planning e-bulletin
Latest resources
Thu, 16 Apr 2015 @ 10:43
How to project plan
This resource explains:

- why you need to prepare a project plan

- what goes in a project plan

- how to fill in your project plan and manage the process
Thu, 16 Apr 2015 @ 10:43
Project planning template
This is a template project plan, with notes suggesting how you can use it. A blank spreadsheet for you to use is provided as a standalone resource.
Case Studies
Fri, 27 Mar 2015 @ 11:54
How do you get – and keep – your neighbourhood plan on the right track? This case study of West Hoathly looks at how they produced their plan from start to finish, overcoming any stumbling blocks…
Fri, 27 Mar 2015 @ 11:54
Developing a neighbourhood plan in an area of planning restriction (in this case a national park) raises specific issues. This case study of Tarset and Greystead looks at how they did it and passes on…
Latest forum posts
Tue, 31 Mar 2015 @ 08:01
Dear Martha One of Planning Aid England's planning advisors has provided the following response to your query: "First of all a neighbourhood plan can only deal with land use planning matters i.e. policies…
Latest events
Come and hear different perspectives on neighbourhood planning, followed by a lively debate about what the next four years will hold for the "localist" level of planning policy.