NPA Map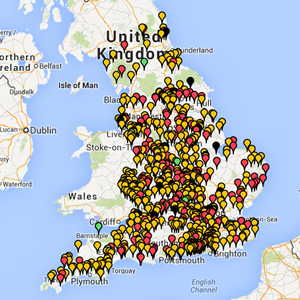 Latest videos
The Austrey Neighbourhood Plan group have made this video as part of their neighbourhood planning activity - an introduction to Austrey!
Tweets by @PlanningAidEng
Are you involved in planning your neighbourhood? Or would you like to be?
This website supports people and communities who are using new powers under the Localism Act 2011 to create neighbourhood plans.
So if you're interested in shaping your local area, and deciding where new homes, shops and other facilities will go and what they will look like, we'd like to invite you to join our forums, set up a local group, and generally use the site's resources to share experience and learn from others.
Latest news
Fri, 27 Mar 2015
Sign up for our free neighbourhood planning e-bulletin
Mon, 23 Mar 2015
With 13 referendums due, March 2015 is a a busy month for neighbourhood planning
Latest resources
Fri, 27 Mar 2015 @ 15:34
Backwell Neighbourhood Plan: now made
The Backwell Neighbourhood Plan was formally made part of the council's development plan by North Somerset Council on 24 March 2015. This link is to the plan and its supporting documents.
Fri, 27 Mar 2015 @ 09:46
Lympstone Neighbourhood Plan: referendum version
The referendum version of the Lympstone Neighbourhood Plan, as submitted to Vale of East Devon District Council. This link is to the plan and its supporting documents.
Case Studies
Fri, 27 Mar 2015 @ 11:54
How do you get – and keep – your neighbourhood plan on the right track? This case study of West Hoathly looks at how they produced their plan from start to finish, overcoming any stumbling blocks…
Fri, 27 Mar 2015 @ 11:54
Developing a neighbourhood plan in an area of planning restriction (in this case a national park) raises specific issues. This case study of Tarset and Greystead looks at how they did it and passes on…
Latest forum posts
Sat, 28 Mar 2015 @ 17:05
Does anybody have list of skills that have been found to be necessary / helpful / appropriate in the NDP Team ? We know what skills we have but we're not sure which skills we need but don't have !
Latest events
Come and hear different perspectives on neighbourhood planning, followed by a lively debate about what the next four years will hold for the "localist" level of planning policy.