NPA Map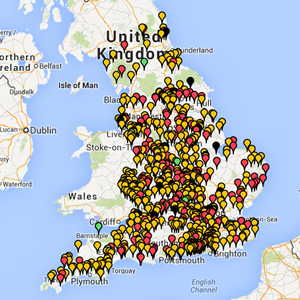 Latest videos
In this video Harry Burchill, RTPI Policy Officer (England), speaks to Ian McKay, Neighbourhood Planning Manager at Leeds City Council, about the growth of neighbourhood planning in Leeds and the working…
Tweets by @PlanningAidEng
Are you involved in planning your neighbourhood? Or would you like to be?
This website supports people and communities who are using new powers under the Localism Act 2011 to create neighbourhood plans.
So if you're interested in shaping your local area, and deciding where new homes, shops and other facilities will go and what they will look like, we'd like to invite you to join our forums, set up a local group, and generally use the site's resources to share experience and learn from others.
Latest news
Tue, 03 Oct 2017
Four neighbourhood plans successfully passed referendum in August and a further 14 in October
Mon, 24 Jul 2017
There were 10 successful neighbourhood plan referendums in June and a further 16 in July.
Latest resources
Wed, 18 Oct 2017 @ 14:45
UpFront: Sept/Oct 2017
Bi-monthly e-bulletin containing the latest news, views and resources on neighbourhood planning.
Fri, 04 Aug 2017 @ 13:39
UpFront: Jul/Aug 2017
Bi-monthly e-bulletin containing the latest news, views and resources on neighbourhood planning
Case Studies
Fri, 26 May 2017 @ 11:54
Leeds: neighbourhood planning in one city
Fri, 26 May 2017 @ 09:53
Policy innovation in neighbourhood planning - St Ives Neighbourhood plan
Latest forum posts
Sun, 22 Oct 2017 @ 03:35
Keyword [url=http://www.kumpro.com/]keyword[/url] https://www.kumpro.com/ http://archive.is/XbX6J http://archive.is/zuMPq http://archive.is/pLiya http://archive.is/bvBji…
Latest events
Locality's Annual Convention is two days of inspirational learning, connecting and networking with our diverse and interactive schedule of sessions, talks and workshops including a focus on neighbourhood…