NPA Map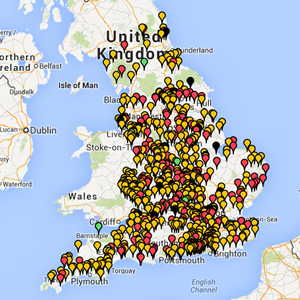 Latest videos
The Austrey Neighbourhood Plan group have made this video as part of their neighbourhood planning activity - an introduction to Austrey!
Tweets by @PlanningAidEng
Are you involved in planning your neighbourhood? Or would you like to be?
This website supports people and communities who are using new powers under the Localism Act 2011 to create neighbourhood plans.
So if you're interested in shaping your local area, and deciding where new homes, shops and other facilities will go and what they will look like, we'd like to invite you to join our forums, set up a local group, and generally use the site's resources to share experience and learn from others.
Latest news
Thu, 30 Oct 2014
Research is being undertaken by Planning Aid England/Royal Town Planning Institute on behalf of the Department for Communities and Local Government to…
Thu, 30 Oct 2014
We are seeing an increasing number of examples of Neighbourhood Plans across the country that we can look to for lessons and ideas, but did you know that…
Latest resources
Thu, 30 Oct 2014 @ 12:35
New: workshop grants
The My Community Rights website has the latest update on these new workshop grants. Around 1,200 communities across the country have already embarked upon neighbourhood planning. To help mobilise even…
Thu, 30 Oct 2014 @ 12:31
London Datastore
Data for London covering areas such as transport, employment, population, environment and more.
Case Studies
Fri, 17 Oct 2014 @ 13:18
What if some of the issues your community wants to address aren't land-use planning issues? This case study of FOFS looks at how they tackled this and passes on their top tips.
Tue, 14 Oct 2014 @ 15:32
Councils have a duty to support neighbourhood planning, for example by organising the examination and referendum. But what else can councils do? This case study of Leeds City Council looks at the other…
Latest forum posts
Wed, 17 Sep 2014 @ 13:22
We're not familiar with other groups using CIL as yet but I would be happy to put a request in our monthly NP e-bulletin for you so could make contact with any others out there. Please let me know if…
Latest events
Free, one day masterclass for communities and local authorities at the early stages of neighbourhood planning.
Focusing on the delivery of effective neighbourhood planning on the ground, learning from the experiences of a range of community neighbourhood planners, as well as other professionals working in the…