NPA Map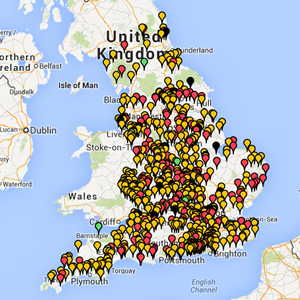 Latest videos
Jennifer Carthy from Preston City Council and Cllr Roy Leeming talk to Chat City on Preston FM about the Inner East Preston Neighbourhood Plan. They give an overview of the area, the plan and what it…
Tweets by @PlanningAidEng
Are you involved in planning your neighbourhood? Or would you like to be?
This website supports people and communities who are using new powers under the Localism Act 2011 to create neighbourhood plans.
So if you're interested in shaping your local area, and deciding where new homes, shops and other facilities will go and what they will look like, we'd like to invite you to join our forums, set up a local group, and generally use the site's resources to share experience and learn from others.
Latest news
Thu, 31 Jul 2014
Sign up for our free, monthly neighbourhood planning e-bulletin
Thu, 31 Jul 2014
The Government is seeking views on proposals that will make it even easier for residents and business to come together to produce a neighbourhood plan.…
Latest resources
Wed, 30 Jul 2014 @ 08:58
Kirdford Neighbourhood Plan: now made
The Kirdford Neighbourhood Plan has been compiled by local residents and the Parish Council. It establishes a vision for the evolution and long-term sustainability of Kirdford Parish and village over…
Wed, 30 Jul 2014 @ 08:40
Winslow Neighbourhood Plan: referendum version
The referendum version of the Winslow Neighbourhood Plan, as submitted to Aylesbury Vale District Council. This link is to the plan and its supporting documents.
Case Studies
Thu, 31 Jul 2014 @ 09:17
What's it like finally submitting your Neighbourhood Plan to be examined? This case study of Kirdford looks at the experiences both of the group and their Neighbourhood Plan examiner, and passes on their…
Thu, 24 Jul 2014 @ 10:49
Writing the policies for your neighbourhood plan can feel like quite a challenge. This case study of Birdham looks at how they tackled it and passes on their top tips.
Latest forum posts
Mon, 14 Jul 2014 @ 10:44
Hello Joshua There are Neighbourhood Plans being progressed in areas with 20,000+ inhabitants. For example, Kentish Town has about that number and Winsford has about 36,000. Can you tell us some more…
Latest events
A one-day conference from NALC for parish and town councils, including sessions on Neighbourhood Planning.