NPA Map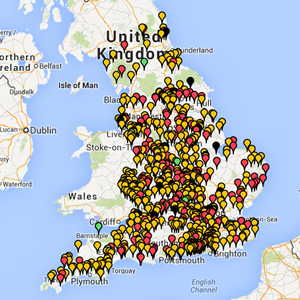 Latest videos
In this video Harry Burchill, RTPI Policy Officer (England), speaks to Martin Fitton from Kington Area Neighbourhood Plan about the positive impact of technical support in the development of the neighbourhood…
Tweets by @PlanningAidEng
Are you involved in planning your neighbourhood? Or would you like to be?
This website supports people and communities who are using new powers under the Localism Act 2011 to create neighbourhood plans.
So if you're interested in shaping your local area, and deciding where new homes, shops and other facilities will go and what they will look like, we'd like to invite you to join our forums, set up a local group, and generally use the site's resources to share experience and learn from others.
Latest news
Wed, 25 Jan 2017
In December 2016 a total of six neighbourhood plans successfully passed referendum. In January 2017 seven neighbourhood plans were successful at referendum.…
Wed, 30 Nov 2016
12 successful neighbourhood plan referendums took place in October and 29 in November. One Community Right to Build Order also passed referendum in November.…
Latest resources
Wed, 01 Feb 2017 @ 16:39
UpFront January 2017
UpFront is a free bi-monthly e-bulletin containing the latest news and views on neighbourhood planning.
Fri, 02 Dec 2016 @ 14:30
UpFront November 2016
UpFront is a free bi-monthly e-bulletin containing the latest news and views on neighbourhood planning.
Case Studies
Thu, 01 Dec 2016 @ 18:28
Neighbourhood Planning is often accused of being too complicated and cumbersome to work in complex urban areas, a stance which is unfair given some of the plans that have come forward such as Heathfield…
Thu, 01 Dec 2016 @ 18:17
Kentish Town is a small, densely developed inner city area immediately to the north of Camden Town & Euston Station in central London. Characterised by a varied mix of land uses, the plan area covers…
Latest forum posts
Mon, 27 Mar 2017 @ 06:30
I'm a scholar studying for professional degree now I'm creating a new project so initially I developing thesis papers however it isn't an easy mission so I must searching for one writing provider…
Latest events
This session is free to anyone involved in neighbourhood planning. You'll be able to meet other local neighbourhood planning groups, share your experiences, find out what other groups have been doing…
With 35 neighbourhood planning groups in Leeds, this conference provides a unique opportunity to learn how to overcome barriers to community engagement.