NPA Map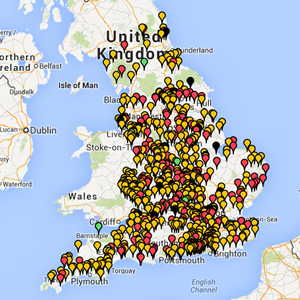 Latest videos
In this month's video we speak to Stuart Woodin, Technical Director for Neighbourhood Planning and Engagement at AECOM and his colleague Micaela Benson, Assistant Consultant, Stakeholder Engagement Services.…
Tweets by @PlanningAidEng
Are you involved in planning your neighbourhood? Or would you like to be?
This website supports people and communities who are using new powers under the Localism Act 2011 to create neighbourhood plans.
So if you're interested in shaping your local area, and deciding where new homes, shops and other facilities will go and what they will look like, we'd like to invite you to join our forums, set up a local group, and generally use the site's resources to share experience and learn from others.
Latest news
Mon, 01 Feb 2016
Eight neighbourhood plan referendums took place in December, bringing the grand total to 126 by the end of 2015. A further nine referendums took place…
Wed, 25 Nov 2015
There has been yet another bumper crop of referendum in October and November. So far, 20 neighbourhood plans have passed referendum with 12 achieving…
Latest resources
Mon, 30 Nov 2015 @ 12:45
Upfront November 2015
Up Front is a free e-bulletin for anyone interested in Neighbourhood Planning. Click here for the November 2015 edition.
Mon, 30 Nov 2015 @ 12:45
Upfront podcast October 2015
Chair of the Fortune Green and West Hampstead Neighbourhood Forum James Earl talks to John Parmiter, the Independent Examiner who examined their neighbourhood plan. James and John discuss the examination…
Case Studies
Fri, 27 Mar 2015 @ 11:54
How do you get – and keep – your neighbourhood plan on the right track? This case study of West Hoathly looks at how they produced their plan from start to finish, overcoming any stumbling blocks…
Fri, 27 Mar 2015 @ 11:54
Developing a neighbourhood plan in an area of planning restriction (in this case a national park) raises specific issues. This case study of Tarset and Greystead looks at how they did it and passes on…
Latest forum posts
Mon, 01 Feb 2016 @ 13:34
How can Neighbourhood Planning incorporate flood risk reduction? Could a neighborhood development order be used for flood management? i.e Could it enable communities to restore a river to its natural…
Latest events
No events have been made.