NPA Map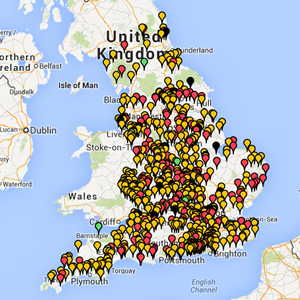 Latest videos
John Romanski (Senior Planning Advisor, Planning Aid England) talks to Alex Munro from Maroon Planning about working with consultants to develop your neighbourhood plan. Alex provides advice on how a…
Tweets by @PlanningAidEng
Are you involved in planning your neighbourhood? Or would you like to be?
This website supports people and communities who are using new powers under the Localism Act 2011 to create neighbourhood plans.
So if you're interested in shaping your local area, and deciding where new homes, shops and other facilities will go and what they will look like, we'd like to invite you to join our forums, set up a local group, and generally use the site's resources to share experience and learn from others.
Latest news
Mon, 21 Sep 2015
There has been a bumper crop of referendum in August and September to date. So far, 12 neighbourhood plans have passed referendum with 7 achieving a yes…
Fri, 18 Sep 2015
The neighbourhood plan examination is one of the most important stages in the process. Here are some top tips for making the process of appointing an…
Latest resources
Wed, 23 Sep 2015 @ 10:52
Linton Neighbourhood Plan: examiners report
The independent examiners report into the Linton Neighbourhood Plan (August 2015).
Wed, 23 Sep 2015 @ 10:51
South Wootton Neighbourhood Plan: examiners report
The independent examiners report into the South Wootton Neighbourhood Plan (July 2015).
Case Studies
Fri, 27 Mar 2015 @ 11:54
How do you get – and keep – your neighbourhood plan on the right track? This case study of West Hoathly looks at how they produced their plan from start to finish, overcoming any stumbling blocks…
Fri, 27 Mar 2015 @ 11:54
Developing a neighbourhood plan in an area of planning restriction (in this case a national park) raises specific issues. This case study of Tarset and Greystead looks at how they did it and passes on…
Latest forum posts
Tue, 15 Sep 2015 @ 16:51
Leeds Beckett University planning school is launching a series of free workshops for neighbourhood planning groups in Leeds. With over 60 neighbourhood plans underway in the city, the university is putting…
Latest events
Hosted by Locality, the Community Development Foundation and the LGA, this event is designed to bring together people using the community rights and those taking action in their local communities and…
This half day seminar will look at the impacts of neighbourhood planning on planning practice, including democratic perspectives and implications for the profession.