NPA Map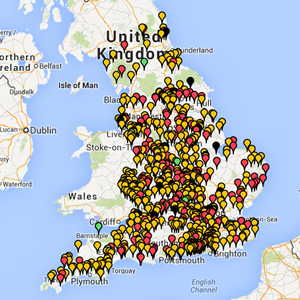 Latest videos
The Austrey Neighbourhood Plan group have made this video as part of their neighbourhood planning activity - an introduction to Austrey!
Tweets by @PlanningAidEng
Are you involved in planning your neighbourhood? Or would you like to be?
This website supports people and communities who are using new powers under the Localism Act 2011 to create neighbourhood plans.
So if you're interested in shaping your local area, and deciding where new homes, shops and other facilities will go and what they will look like, we'd like to invite you to join our forums, set up a local group, and generally use the site's resources to share experience and learn from others.
Latest news
Fri, 07 Nov 2014
With an 92% yes vote, the Worth Neighbourhood Plan passed referendum on 6 November 2014.
Mon, 03 Nov 2014
New funding to encourage more communities to get involved in neighbourhood planning.
Latest resources
Fri, 07 Nov 2014 @ 16:26
Worth Neighbourhood Plan: referendum version
The referendum version of the Worth Neighbourhood Plan, as submitted to Dover District Council. This link is to the plan and its supporting documents.
Fri, 07 Nov 2014 @ 08:55
Ardingly Neighbourhood Plan: examiner's report
The report of the independent examiner into the Ardingly Neighbourhood Plan (October 2014).
Case Studies
Mon, 10 Nov 2014 @ 16:04
In what ways can neighbourhood planning be an effective tool for regeneration? This case study of Holbeck looks at their experiences so far and passes on their top tips.
Thu, 06 Nov 2014 @ 13:57
How can you engage your local community in your neighbourhood plan? This case study of Lawrence Weston looks at their experiences so far and passes on their top tips.
Latest forum posts
Tue, 11 Nov 2014 @ 13:13
Eden District Council. The largest and most sparsely populated Council area in the country. Located in the most beautiful part of England
Latest events
Focusing on the delivery of effective neighbourhood planning on the ground, learning from the experiences of a range of community neighbourhood planners, as well as other professionals working in the…
Free, one day masterclass for communities and local authorities at the early stages of neighbourhood planning.