Are you involved in planning your neighbourhood? Or would you like to be?
This website supports people and communities who are using new powers under the Localism Act 2011 to create neighbourhood plans.
So if you're interested in shaping your local area, and deciding where new homes, shops and other facilities will go and what they will look like, we'd like to invite you to join our forums, set up a local group, and generally use the site's resources to share experience and learn from others.
Latest news
The Much Wenlock Neighbourhood Plan referendum will take place on Thursday 22 May 2014
Arundel becomes the thirteenth Neighbourhood Plan to pass referendum
Latest resources
NPIERS Top Tips for Local Planning Authorities (LPAs)
Produced by the Neighbourhood Planning Independent Examiner Referral Service (NPIERS), these top tips have been produced following feedback from NP groups, LPAs and examiners. It's aimed at LPAs but contains…
Latest forum posts
You may find the "question of the month from February" helpful here - http://www.ourneighbourhoodplanning.org.uk/news/2014/02/24/Question_of_the_month_February_2014. To quote from it: "A neighbourhood…
Latest events
The Supporting Communities in Neighbourhood Planning programme run by Locality has been overwhelmingly popular with £2.5m already awarded in grants. Locality and RTPI have been supporting groups to draw…
WECNF and the Government's Department for Communities and Local Government (DCLG) are working together to design and run a London-wide neighbourhood planning conference on Wednesday 28 May 2014. The…
NPA Map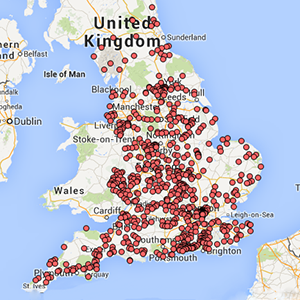 Latest videos
Ann Skippers, independent examiner for the Slaugham neighbourhood plan, talks to PAE's Stella Scrivener about why the plan did not meet the basic conditions and so did not pass examination. Ann explains…